Apple replaces Coke as most valuable brand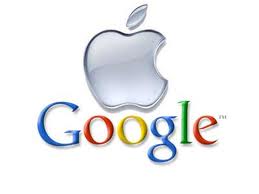 Blue chip technology companies grabbed four of the top five spots in the annual ranking of most valuable brands by the consultants at Interbrand.
The big headline is that Coca-Cola was knocked from its cozy perch at No. 1, displaced by Apple. Coca-Cola didn't just slip down one rung as the most valuable brand, but two. Google moved up to take the No. 2 spot. IBM was nudged down to No. 4, while Microsoft stood pat at five. The top 10 list also includes Samsung and Intel.
Apple was given a brand value of $98.32 billion, up 28%, while Google's was $93.29 billion, up 34%. Coke's value rose 2%, but it's rising on a slower curve.
Amazon, meanwhile, sat at No. 19 with a $23.62 billion value. Oracle, a company whose name is better known in the halls of business than on the street, is ranked 18 with a $24.09 billion. Missing from the top 100: Yahoo and BlackBerry.
Nokia, which recently inked a deal to sell its mobile unit to Microsoft, had the single biggest change in brand value — down 65% to $7.44 billion. Facebook was the biggest gainer in value, up 43% to $7.73 billion. Still, the social network only moved up to No. 52 from 69, still a far ways down – surprising on its face given the ubiquity of the brand.
Interbrand's methodology for how it calculates the list is here. The criteria are a mix of the scientific and the subjective. A brand must be "global, visible, and relatively transparent in financial results," Interbrand says in explaining why a company like Wal-Mart is missing from the list, and why telecommunications is a hard nut to crack.
You can find Interbrand's entire sortable list here, and a nifty visualization of it here.