Lebanon refuses to grant visa to sex seeker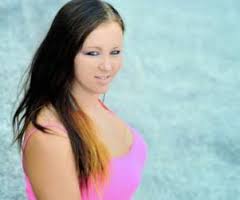 Lebanon's General Security refused to grant a visa to Ania Lisewska, a Polish woman who is allegedly on a mission to have sex with 100,000 men from all over the world, National News Agency reported on Wednesday.
Lisewska, 21, announced earlier this year :
"I want to make love to 100, 000 men! In Poland, Europe and around the world … I love sex, fun and men," she said in a blog post in June.
Earlier in September, Lisewska triggered the anger of Egyptian Islamists after she said she had voiced her intention to visit Egypt. Other reports this month said Lisewska had been granted access to Iraq.