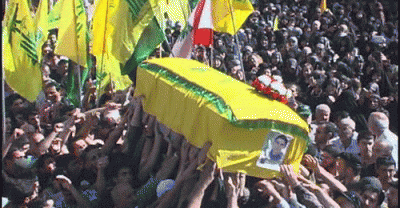 France is to call for the military arm of Hezbollah to be added to an EU terror blacklist due to its backing of the Syrian regime, French Foreign Minister Laurent Fabius said.
Because of the decisions that have been taken by Hezbollah and the fact that they are fighting very harshly the Syrian population, we have decided to ask that the military branch of the Hezbollah would be considered as a terrorist organisation," Mr Fabius told reporters in English.
The United States has long designated the Lebanon-based militant group, which is backed by Iran, as a terrorist organisation and has been pressing its European allies to follow suit.
"Many of us European countries are on this line and my guess is that it will be a decision that will be taken by Europe," Mr Fabius said, leaving a meeting of the Friends of Syria in Amman.
Hezbollah fighters have been pouring across the border from Lebanon to bolster regime forces battling to retake the rebel stronghold of Qusayr.
A source close to Hezbollah said it "has sent new elite troops to Qusayr".
And Hezbollah's television channel broadcast images of funerals for five fighters it said had been killed carrying out their "jihadist duty".
Earlier US Secretary of State John Kerry said the US joins other nations "in condemning Hezbollah's destructive role of all of the foreign fighters who are in the region, particularly in Syria.
"Active military support to the Assad regime simply exacerbates the sectarian tensions and it perpetuates the regime's campaign of terror against its own people."
Mr Kerry stressed that "the United States and other countries are not sending fighters on the ground, but Hezbollah is, coming across an international border, building a militia in order to attack the civilian citizens of Syria."
Photo: A funeral for a Hezbollah fighter killed in Syria. France is to call for the military arm of Hezbollah to be added to an EU terror blacklist due to its backing of the Syrian regime, French Foreign Minister Laurent Fabius said on Thursday May 23, 2013
The Telegraph