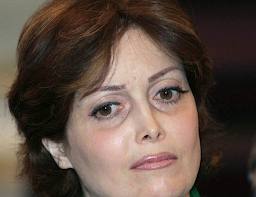 At least 12 key members of Syria's National Coalition (SNC) said Wednesday they had suspended their membership in the main opposition body amid a row over the deeply divisive election of the first rebel prime minister.
The group of 12 included the Coalition's deputy Soheir Atassi and spokesman Walid al-Bunni.
Their decision came amid bitter disagreement over the election of Ghassan al-Hitto as the first opposition premier.
Other members who said they had "frozen" their membership in the Coalition included Kamal Labwani, Marwan Hajj Rifai, Yehia al-Kurdi and Ahmad al-Assi Jarba, with sources saying more such announcements were expected.
Though the dissenting members said they had different reasons for their decisions, some expressed their opposition to Hitto's election, and the process by which he was chosen.
"The Coalition is a non-elected body, and as such it does not have a right to choose a prime minister on a majority vote. There should have been consensus," Labwani told AFP.
Hitto was elected Tuesday by 35 of approximately 50 Coalition members present in Istanbul, after some 14 hours of consultation. Some members who opposed his election walked out before the vote.
"We Coalition members weren't elected to represent the Syrians. So the only person Hitto represents is the 35 Coalition members who voted for him. This government is a gift to (President) Bashar al-Assad's regime," Labwani said.
"The key issue is the timing and way in which the voting took place. The Coalition pushed for a majority in a group that was not elected," Bunni told AFP.
"Each of us had different reasons for freezing our membership. We will release a statement that represents us all in the coming days," Bunni added.
Atassi announced her decision on her Facebook page: "Because I am a Syrian citizen, I refuse to blindly follow and to be an accessory. I announce I am freezing my membership in the National Coalition."
Atassi could not be reached for comment on Wednesday.
A secular female activist, she was praised for her key role in the Coalition when the group was formed in Doha in November, amid concerns the opposition was dominated by men and Islamists.
Hitto, a former IT executive who has lived in the United States for decades, is expected to name a technocratic government that will move inside Syria, attempting to bring rule of law and basic services to large swathes of rebel-held territory.
Other Coalition members sought to downplay the differences.
Mustafa Nawaf Ali, a member based in the Syrian city of Raqa, described them as "part of the democratic process".
"Imagine if there were differences of opinion over an Assad-appointed prime minister. Dissidents wouldn't survive," he said.
Salem al-Moslet, a Coalition member and contender for the prime minister's post, said he was concerned about what such differences would mean for the formal opposition's future.
"There are many pressures on the Coalition. I have hope we will move forward," Moslet said.
But after the election of a prime minister, "it is heartbreaking to watch this happen," he added.
Global post