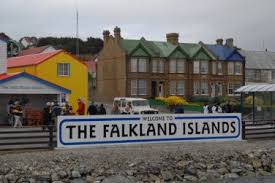 Residents of the Falkland Islands vote on Sunday in a sovereignty referendum aimed at countering Argentina's increasingly assertive claim over the British-ruled territory.
Diplomatic tension between Britain and Argentina has flared up more than three decades since they went to war over the South Atlantic archipelago, and that has unsettled some of the roughly 2,500 islanders.
With patriotic feelings running high, Falklands-born and long-term residents will cast ballots in the two-day referendum in which they will be asked whether they want to stay a British Overseas Territory.
Officials are expected to announce the result at about 8 p.m. (2300 GMT) after polls close on Monday.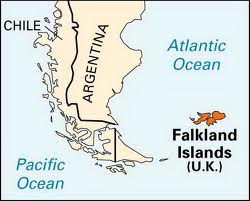 A near-unanimous "yes" vote is likely, prompting Argentina to dismiss the referendum as a meaningless publicity stunt. A high turnout is expected, however, as islanders embrace it as a chance to make their voices heard.
"We hope the undecideds, or the uninformeds, or those countries that might otherwise be prepared to give the nod to Argentina's sovereignty claim might have pause for thought after the referendum," said John Fowler, deputy editor of the islands' weekly newspaper, the Penguin News.
"This is an attempt to say 'hang on a minute, there's another side to the story'."
In the low-key capital of Stanley, referendum posters bearing the Falklands flag and the slogan "Our Islands, Our Choice" adorn front windows. The post office has produced a line of official stamps to mark the occasion.
FIERY REMARKS
Some islanders are the descendants of British settlers who arrived eight or nine generations ago and the Falklands retain an unmistakably British character despite a sizeable community of immigrants from Chile and Saint Helena.
Residents say fiery remarks by Argentine President Cristina Fernandez and her foreign minister, Hector Timerman, have fueled patriotic sentiment on the islands, which lie nearly 8,000 miles from London and just a 75-minute flight away from southern Argentina.
Tensions have risen with the discovery of commercially viable oil resources in the Falklands basin and Fernandez's persistent demands for Britain to hold sovereignty talks over the Malvinas, as the islands.
London says it will only agree to negotiations if the islanders want them, which they show no sign of doing.
Timerman said last month the referendum had the "spirit of a public-relations campaign" and the foreign ministry accused Britain of pursuing "irresponsible initiatives in bad faith."
"This new British attempt to manipulate the Malvinas issue through a vote by the population that it implanted is forcefully rejected by Argentina," a ministry statement said, citing Latin American support for Argentina's position.
are called in Spanish.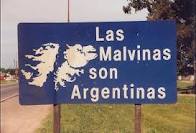 MOMENTS OF DETENTE
Argentina has claimed the islands since 1833, saying it inherited them from the Spanish on independence and that Britain expelled an Argentine population.
The sovereignty claim is a constant in Argentine foreign policy, but there have been moments of detente since former dictator Leopoldo Galtieri sent troops to land in the Falklands in April 1982, drawing a swift response from former British Prime Minister Margaret Thatcher.
A 10-week war, which killed about 650 Argentines and 255 Britons and ended when Argentina surrendered, is widely remembered in Argentina as a humiliating mistake by the brutal and discredited dictatorship ruling at the time.
No one in Argentina advocates another effort to take the islands by force, but some analysts say the current tough strategy may prove counterproductive by antagonizing islanders.
"Until Argentina is able to persuade the Falkland Islanders to accept some form of Argentine sovereignty over the islands, Argentina's efforts to reclaim them will be an exercise in futility," said Mark Jones, chair of political science at Houston-based Rice University.
In the islands, where plans for oil production to start in 2017 could further boost the flourishing local economy, most residents are determined to maintain the status quo.
"Our best-case scenario is for them to drop their claim and realize that we are a people, we are a country and we do exist," said Gavin Short, one of the Falklands assembly's eight elected members.
Asked if he thought that might happen, he said: "Not in my lifetime."
Reuters