FIFA praises Lebanon over matchfixing response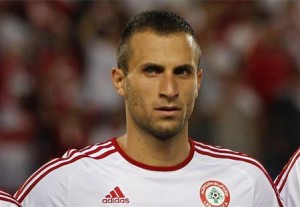 FIFA has praised Lebanon for taking action against matchfixing and has requested more details about the sanctions it recently imposed on players and officials, world football's governing body has said.
The Lebanese Football Association handed out various penalties to 24 players, including life bans for defender Ramez Dayoub and forward Mahmoud El-Ali, following allegations that international and regional games were rigged.
The two-month investigation involving over 60 witnesses was led by the general secretary of the West Asian Football Federation (WAFF), Fadi Zreiqat, who said international and club games were targeted by fixers.
FIFA told Reuters via email it had asked for details of the matter from the country's federation.
"A letter has been sent to the Lebanese FA, commending them for the action taken against matchfixing and asking them to provide FIFA with the decisions taken against the players and officials, as well as with the information required by … the FIFA Disciplinary Code in order to submit the decisions to the chairman of the disciplinary committee for a potential extension of the sanctions," FIFA said.
The Asian Football Confederation said it was not aware of any suspicion linking Lebanon's World Cup qualifiers to the scandal but had also requested a full report.
Asian football has been hit with numerous matchfixing incidents, with South Korea, Malaysia and China all experiencing recent rigging problems.
Photo: Ramez Dayoub attends a football match in Beirut June 3, 2012. REUTERS/Mohamed Azakir
Reuters