Obama: Algeria Crisis 'Another Reminder' Of Al Qaeda Threat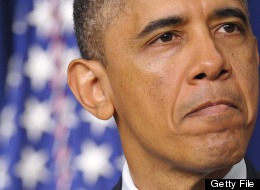 President Barack Obama offered on Saturday to provide any assistance the Algerian government needs in the aftermath of a deadly hostage siege at a desert gas plant and said it was seeking from Algerian authorities a "fuller understanding" of what took place there.
"The thoughts and prayers of the American people are with the families of all those who were killed and injured in the terrorist attack in Algeria," Obama said in a written statement, his first comment on the hostage crisis.
"The blame for this tragedy rests with the terrorists who carried it out, and the United States condemns their actions in the strongest possible terms," he said. "We also will continue to work closely with all of our partners to combat the scourge of terrorism in the region."
"This attack is another reminder of the threat posed by al Qaeda and other violent extremist groups in North Africa," Obama said. He stopped short of providing information on any Americans caught up in the hostage siege.
Huffington Post