Russia opposes referral of Syria crisis to war crimes court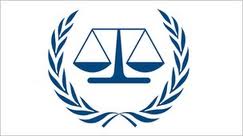 Permanent U.N. Security Council member Russia said it opposed an effort by dozens of countries to refer the Syrian crisis to the International Criminal Court (ICC), calling the initiative "ill-timed and counterproductive".
More than 50 countries asked the Security Council on Monday to refer the conflict in Syria to the court, which prosecutes people for genocide and war crimes, in a letter saying the move would "send a clear signal to the Syrian authorities".
Russia, which like China and the United States is not an ICC member, said the referral would not help end the civil war.
"We believe this initiative is ill-timed and counterproductive to resolving the main task at this moment: an immediate end to the bloodshed in Syria," the Russian Foreign Ministry said in a statement.
Both Syria's government and those fighting it have been accused of committing atrocities in the 21-month-old conflict, in which 60,000 people have been killed, but the United Nations says the government and its allies have been more culpable.
Russia has used its veto power to block three Western-backed U.N. Security Council resolutions aimed at putting pressure on Syria's President Bashar al-Assad or pushing him from power. It says his exit must not be a precondition for a peace deal.
Syria, a major Russian weapons customer, is not a party to the Rome Statute, which set up the ICC, so the only way the court can investigate the situation is if it receives a referral from the Security Council.
Reuters