Rebels capture more than half of strategic air base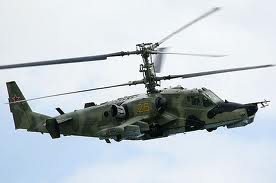 Beirut Lebanon – Hundreds of Islamic militants fighting to topple Syrian President Bashar Assad seized parts of a strategic northwestern air base Thursday after weeks of battling government troops for control of the sprawling facility.
At stake is the biggest field for helicopters used to bomb rebel-held areas in the north and deliver supplies for regime forces.
Opposition fighters and activists said rebels broke into Taftanaz air base in the northern Idlib province Wednesday night and by Thursday had seized control of more than half of it. Intense battles were still raging, and one activist said rebels had suffered losses.
On Thursday evening, an activist near Taftanaz said the government bombed the air base from warplanes in a desperate attempt to push back rebels who seized several helicopters. The account from the activist, who requested anonymity out of fear of reprisals, could not immediately be confirmed.
An amateur video posted by activists online showed smoke rising from behind helicopters parked at the Taftanaz tarmac, and a narrator said it was the result of an airstrike. The video appeared consistent with Associated Press reporting.
Meanwhile, Iran's official IRNA news agency said 48 former captives held for more than five months returned on Thursday to Tehran after being freed by Syrian rebels in the first major prisoner swap of the civil war.
The rebel attack on the Taftanaz base is part of a wider attempt to chip away at the Syrian regime's air supremacy, which poses the biggest obstacle to the opposition fighters' advances.
As its control of large swaths of territory has slipped over the past year, the government has increasingly relied on its warplanes and helicopters to strike rebel-held areas.
The rebels have been besieging Taftanaz for months and launched an offensive to take the base in early November.
Its fall would be an embarrassing blow to the regime but not fully stop airstrikes by government jets, many of which come from bases farther south.
"If the fighters seize full control of Taftanaz air base and manage to keep it, it would be the first major military airport to fall into rebel hands," said Rami Abdul-Rahman, director of the Britain-based Syrian Observatory for Human Rights.
Taftanaz lies near the highway between the capital Damascus and the northern city of Aleppo, a major front in a civil war that has locked rebels and government troops in a stalemate for months. Several past rebel attempts to capture the Taftanaz base have failed.
Abdul-Rahman, who relies on a network of activists on the ground in Syria, said the rebels involved in the attack on Taftanaz were Islamic militants. He said estimated their number to be about 700 and said they included members of Jabhat al-Nusra, affiliated with al-Qaida, and groups with a similar Islamic ideology.
Members of al-Nusra, which the U.S. has branded a terrorist organization, have been among the most effective fighters in the rebels' battle to oust Assad.
The opposition has seized several other air defense bases in the north and Damascus suburbs, making off with weapons and ammunition but in most cases have not managed to retain the facilities.
The conflict began in March 2011 with peaceful protests against the Assad family dynasty, which has ruled Syria for four decades. But a ferocious crackdown on demonstrators led many to take up arms against the government, and the uprising soon transformed into a civil war.
As the death toll mounted, Assad, a 47-year-old eye doctor by training, has become a global pariah. Russia, China and Iran are among his last remaining allies, and the Iranians who were held captive in Syria were a major bargaining chip for factions trying to bring down his regime.
The former captives left Damascus on a special flight Thursday, a day after rebels freed the group in exchange for the release of more than 2,000 prisoners held by Syrian authorities.
Iran's state TV broadcast images of the 48 Iranians walking down the steps at Mehrabad airport in Tehran. They were greeted by Foreign Ministry officials, lawmakers and about 300 relatives and friends.
Some family members and the freed prisoners burst into tears and embraced each other as they saw their loved ones for the first time after more than five months in captivity. While relatives greeted them with flowers, others whistled as the 48 showed up one by one.
The prisoner release was the result of a deal struck after rare negotiations involving regional powers Turkey, Qatar and Iran.
Rebels claimed the captives were linked to Iran's powerful Revolutionary Guard, but Tehran has denied that, saying the men were pilgrims visiting Shiite religious sites in Syria.
Also Thursday, Syria accused the joint U.N.-Arab League peace envoy of "flagrant bias," further complicating diplomatic efforts to end the bloodshed.
In a strongly worded statement, Syria's Foreign Ministry criticized international envoy Lakhdar Brahimi for comments he made to the media, saying he has "diverted from the core of his mission" in favor of those who "conspire" against Syria.
The statement was the strongest criticism of Brahimi since he took over the post last summer after veteran diplomat Kofi Annan stepped down in frustration.
In a BBC interview, Brahimi called for real, not cosmetic change in Syria and accused Assad of resisting the aspirations of his people.
"The time of reforms granted magnanimously from above is past," Brahimi said.
"I think that what people (in Syria) are saying is that a family ruling for 40 years is a little bit too long so the change has to be real," he added. "I think that President Assad could take the lead in responding to the aspirations of his people rather than resisting it."
Brahimi's comments during a visit to Cairo came a few days after Assad outlined his vision for a peace initiative that would keep him in power to oversee a national reconciliation conference, elections and a new government.
In a speech Sunday, a defiant Assad ignored international demands to step down and said he was ready to talk – but only with those "who have not betrayed Syria."
The opposition rejected his offer, which also drew harsh international criticism.
Thursday's statement from the Foreign Ministry expressed Syria's "astonishment" at Brahimi's remarks and said he "blatantly showed bias toward sides known for conspiring against Syria and the Syrian people."
"We had expected Brahimi to read and analyze the contents of (Assad's proposed) political initiative, which is the only exit to the Syrian crisis," the ministry said.
At least 60,000 people have been killed in the war, according to a recent U.N. estimate, and all international efforts so far to bring about a peaceful transition have failed.
Despite significant rebel advances on the battlefield, the opposition remains outgunned by government forces and has been unable to break a stalemate on the ground.
In Brussels, a NATO official said the alliance on Wednesday detected the launch of an unguided, short-range ballistic missile in the country.
The official, who spoke to the AP on condition of anonymity in line with the alliance's rules, also said Assad's forces fired ballistic missiles at opposition-held areas twice earlier this month. The official said all the missiles were fired from inside Syria at unconfirmed targets in the north.
Associated Press