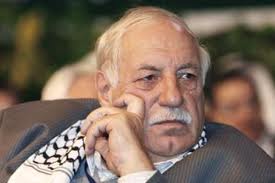 Ahmed Jibril, head of the Popular Front for the Liberation of Palestine – General Command ( PFLP -GC ) and staunch supporter of Syrian President Bashar al-Assad, has fled the Yarmouk district of Damascus Saturday and headed to the Mediterranean city of Tartous , after 12 days of intense clashes with the rebels, Palestinian and Syrian sources reported on Saturday
Tartous is a stronghold of Assad's minority Alawite community
This development comes after Syrian rebels began gaining ground in the Yarmouk district, home to thousands of Palestinian-Arabs.
Assad's forces have been trying for several weeks to push back rebels from Yarmouk.
There are unconfirmed reports that Assad has fled to Tartous area too with the aim of forming a Alawite enclave after the rebels began gaining ground in Damascus and Aleppo, the largest Syrian cities.
Part of Iran-Syria-Hezbollah Axis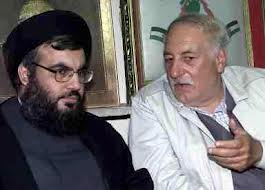 Last July Jibril told the pro-Syrian Beirut-based al Mayadeen television that his group will fight alongside Hezbollah and Iran on behalf of the Syrian regime if it is attacked by foreign forces.
In the event of "a foreign attack, we discussed with our brothers (in the Syrian regime), with Hezbollah chief Sayyed Hassan Nasrallah and our brothers in Iran, we will be part of this battle," he revealed.
Jibril also cited Nasrallah as saying Hezbollah would fight on behalf of the Syrian regime, and described the Iran-Syria-Hezbollah alliance as "one axis" that the PFLP-GC is part of.
He added that he met recently with Nasrallah, Iranian President Mahmoud Ahmadinejad and Syrian President Bashar Assad, without specifying when.
The PFLP-GC is a radical Palestinian faction that is based in Damascus. It has maintained strong ties to Assad throughout the 21-month uprising, unlike the Hamas movement whose Damascus-based officials – including leader-in-exile Khaled Meshaal – quietly pulled out of Syria as the uprising against Assad gained momentum.
Presence in Lebanon
PFLP-GC has an extensive political and military presence in Lebanon. Its headquarters are located in the Bourj al-Barajnah Palestinian refugee camp in the southern suburbs of Beirut and maintains a modest armed presence in several other camps – particularly Al-Baddawi in north Lebanon, where Syria's military and intelligence presence is strong.
PFLP-GC also has extensive military assets outside of the camps. Its largest base is located 9 miles (15 km) south of Beirut in the hills overlooking the coastal villages of Naameh and Damour, about 500 meters from the main coastal highway.
The group's second main base is located near the village of Sultan Yacoub in the eastern Beqaa Valley, less than two miles from the Syrian border. Syrian-manned SA-2 and SA-6 surface-to-air missile batteries have long been positioned around its perimeter.