Lebanon judge collects recordings of MPSakr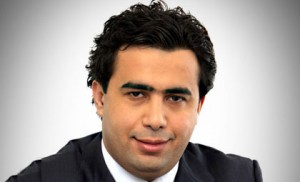 Lebanon's Prosecutor Judge Hatem Madi requested on Monday copies of the recordings of Future bloc MP Okab Sakr from Lebanese television stations and newspapers for his alleged involvement in obtaining weapons for Syrian rebels, National News Agency reported.
The following stations/newspapers were requested to submit copies of the recordings :
OTV- copy of the phone recording that it broadcast in Lebanon
Al Akhbar newspaper – copy of the phone recording that it used to publish its findings
New TV – copy of the recording of Sakr's interview
Future TV: copy of Sakr's press conference held on Thursday Istanbul, during which Sakr had said that the recordings of phone calls between him and Syrian rebels published by pro-March 8 media were tampered with .
Pro-March 8 OTV and Al-Akhbar newspaper have released recordings indicating that Sakr was in contact with Syrian rebels to provide them with military support to overthrow the Syrian regime.
Sakr said Thursday that he has the original recordings ( implicating him in arms transfers to Syrian rebels) and said the recordings that were broadcast in Lebanon were taken out of context and that he was actually negotiating the release of Lebanese kidnapped in Syria.
"They thought to cut the recordings and that I didn't have the full audio tape, but their hatred and intention to politically assassinate me made them think that I do not have any of the tapes," Sakr told reporters in a news conference in Turkey.
Sakr played what he said was the full audio tape between himself and Abu Nooman, the man responsible for kidnapping Lebanese in the town of Azaz earlier this year, as the latter asks him for arms in exchange for the release of the men.
"We are not asking for much but some metal [in reference to arms] … we don't ask for money just some arms so we can get rid of Assad," Abu Nooman said.
Sakr responds: "I don't have arms or metal or anything … I can speak to members of the Free Syrian Army to transfer some arms."
During the conference, he described "those who cut the tapes," as naïve for only broadcasting the sections where the MP speaks about weapons.
He said that he would provide the media with all the tapes, which were recorded seven months ago and are part of some 500 minutes of conversation.
The MP played another taped conversation that OTV had broadcast sections of, in which Sakr can be heard negotiating the transfer of milk and blankets for children. In the clip broadcast by OTV it is not apparent what Sakr is transferring.
"Yes, I fed the children of Syria milk while the axis of deceit feeds the children of Syria blood," Sakr said.
Sakr said he will provide Judge Madi with his own version of the tapes and will file lawsuit against "anyone who is involved with this forgery."