Iran losing Arab sympathy for backing Assad:Hamas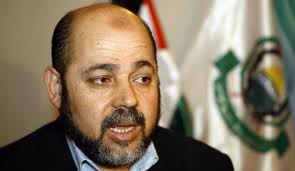 Deputy chief of the Iranian-backed Palestinian movement Hamas said on Monday that Iran must reconsider its support for the Syrian regime if it does not want to alienate the Arab public opinion.
"Iran's position in the Arab world, it's no longer a good position," said Mussa Abu Marzuk during a briefing to reporters at his new headquarters in the Egyptian capital.
"It has to address its position, so as not to lose public opinion," he said.
Hamas, which controls the Gaza Strip, relocated its leadership from Damascus to Qatar and Egypt after a rift with Syrian President Bashar al-Assad over his brutal crackdown on the revolt against his regime that began in March last year.
As a result, his Islamist movement is no longer as close to Tehran, which supplies weapons to Palestinian militants, as it once was.
"Iran asked Hamas to adopt a closer position to Syria. Hamas refused, and this has affected our relationship with Iran," Abu Marzuk said.
Hamas chief Khaled Meshaal confirmed last week that Iran "had a role in arming" the movement's militants in Gaza during their eight-day conflict with Israel, and thanked Tehran, despite the disagreement over support for Assad.
AFP/Now