Syrian Rebels Press Plan for Governing Body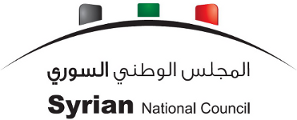 Syrian opposition members hammered out the loose structure of a governing body that would oversee rebel-held areas inside the country and could eventually morph into a broader government, but no deal was in sight when talks broke after their first day early Friday.
At international talks held in Doha, aimed at broadly organizing the country's opposition, resistance to the plan came largely from the Syrian National Council, which until now has acted as the major opposition coalition. The SNC, which has been criticized by the U.S. and others as ineffectual, is wrangling over how much power it would cede to any broader body that would incorporate it, people familiar with the meetings said.
The rough plan floated in Doha would call for a body of about five dozen dissidents, led by technocrats, who would primarily help govern liberated areas in the country, a plan that would ultimately make it easier and more effective for Arab and Western opponents of the Syrian regime to engage directly with rebels in the country, officials there said.
There has been no Western commitment at the talks to directly arm the rebels. But Western officials characterized the opposition initiative as a precursor to deeper engagement with the opposition to Syrian President Bashar al-Assad.
The proposed leadership structure would allow states to better funnel aid and funds to local councils in Syria, Western officials said. Should some of those councils use the funds to buy arms, it would empower an antigovernment insurgency that has fractured amid a stalemate with government forces.
"The idea is to create a body of technocrats, with specific key functions, and a political leadership that is well connected to the forces on the ground," a Western official at the meeting said. "If that happens, it will be an important step forward."
In Damascus, Mr. Assad remained defiant. He vowed not to flee his country, the Associated Press reported, two days after British Prime Minister David Cameron suggested Mr. Assad could be allowed safe passage out of the country if that would guarantee an end to the civil war.
"I am not a puppet, I was not made by the West for me to go to the West or any other country," Mr. Assad, 47, said in an interview with the English-language Russia Today TV, the AP said. He spoke in English and excerpts of the interview were posted on the station's website Thursday with an Arabic voice-over. "I am Syrian, I am made in Syria, and I will live and die in Syria."
There are no guarantees the opposition structure proposed in Qatar will materialize. Syria's long-fragmented political opposition has so far failed to set up an inclusive body that represents the country's various ethnic, religious and political groups, 20 months into a conflict that has wrecked entire cities and left more than 30,000 people dead.
The U.S. last week publicly shunned the SNC instead throwing its weight behind the new plan, which would fold the SNC into a larger and more diverse body. SNC officials, who have been meeting on the sidelines to elect their own new leadership, said they are open to the idea but said they want to maintain their own coalition and remain the leading body in any new one.
Turkish, Arab and Western officials at the meeting—which unites Mr. Assad's big international opponents with the Syrian opposition—showed newfound resolve to hammer out a deal. Some officials said they had a mandate not to leave what were billed as one-day talks until they had formed an opposition body they could work with to help deliver aid into Syria and better organize the rebels.
The U.S. showed no movement in its policy of providing Syria's rebels with humanitarian and logistical aid. Opposition leaders say U.S. officials told them in private meetings that there are no plans to provide them arms or push for a no fly-zone to help them protect territory.
Still, U.S. officials appear to have significantly expanded their contacts within all segments of the Syrian opposition.
"This has now become the centerpiece of U.S. policy—uniting the opposition enough to be of practical use in moving forward," said Salman Shaikh, director of the Brookings Doha Center.
Other Western officials at the meeting echoed the U.S. sentiment, that building a better opposition structure will allow the outside world to deal with accountable local leaders, many of which are already carrying out basic governance in rebel-held parts of the country.
The U.K. on Wednesday announced it was authorizing British officials to directly contact military figures, a move that may also allow them to directly fund rebel military councils. France took a similar step in September.
Agreement on a unified opposition body could eventually bring the U.S. on board as it would create one source of international funding for Syria's rebels, participants said, at a time of growing U.S. concern over the many streams of funding from Saudi Arabia, Qatar, and, more worringly, ultraconservative Muslim clerics across the region.
"The multiplying number of funding sources is giving birth to an infinite multiple of groups on the ground," said Maj. General Muhammad Haj Ali, one of the highest-ranking Syrian military defectors. "There needs to be a unified source."
One sticking point at the meeting is that opposition leaders, especially those within the SNC, are calling for clearer guarantees that the international community will provide material support to the rebels through any new body. At minimum, they are pushing for international recognition at next month's meeting of the anti-Assad Friends of Syria group in Morocco.
Western officials said they need to see the body formed, and working on the ground, before anticipating next steps.
"They are hoping beyond hope," one Western official said of the rebels' request—widely repeated at the meeting—for a no-fly zone modeled along the North Atlantic Treaty Organization-backed initiative that helped Libyan rebels topple Moammar Gadhafi last year. U.S. and other Western officials have dismissed such an idea.
"We don't want anymore dancing around the issues," said Molham Drobi, a Syrian Muslim Brotherhood member who is also a senior member of the SNC, in which the Brotherhood is the most influential political faction. "We want straight answers. We have been dancing around this for 20 months and our people are being killed."
Dissidents who fear the rise of political Islamists in a post-Assad Syria—mindful of the transitions in Tunisia and Egypt—are welcoming the new initiative as a chance to dilute Muslim Brotherhood's grip on decisionmaking within the opposition, and more importantly empower revolutionaries in Syria. Brotherhood officials, meanwhile, expect to still hold significant weight in any new body, underscoring the tug-of-war between Islamists and secularists that is expected to permeate talks on the new body.
The body's proposed structure remains under negotiation but for now envisions about 60 representatives, including 14 local council heads representing each of Syria's 14 geographic provinces. The SNC would get 22 seats, more than in earlier drafts of the plan.
"We aim for the political leadership to first get local recognition [in Syria] and then international recognition," said Riad Seif, a former Syrian parliamentarian and long-time dissident leading the plan.
Many attendees are in fact calling the initiative the "Seif-Jones Plan," after former U.S. envoy to Damascus Robert Ford. But the perception of U.S. involvement in the project has stirred a political firestorm among the opposition.
Syrians at the meeting have widely condemned comments by U.S. Secretary of State Hillary Clinton, who last week slammed the Syrian National Council as an ineffective body and suggested that the U.S. was leading the new opposition plan by offering international partners names of individuals and bodies that should be central in it.
U.S. officials have since backed away from the initiative, calling it Syrian-born. Mr. Seif and others in the opposition also said the plan was originally theirs but took on strong U.S. backing.
WSJ