Lebanon hires Credit Suisse, local firms for new Eurobond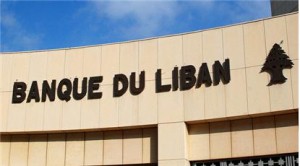 The Lebanese Republic has hired Credit Suisse, and local firms Blom Bank and Byblos Bank for a Eurobond issue that could be worth up to USD2bn, a banker close to the deal told IFR on Tuesday.
The sovereign, rated B1/B/B, will exchange USD1.5bn in outstanding bonds maturing in 2013 for the new notes and may issue additional bonds in exchange for cash, bringing the total size of the transaction to USD2bn, according to the source.
The country has two bonds maturing in 2013, a 9.125% USD875m note due in March and a 8.625% USD650m note due in June. The notes were quoted at a cash price of 102.46-104.46 and 105.00-105.25 respectively on Tuesday morning, according to Thomson Reuters data.
Lebanon often issues new bonds to refinance upcoming maturities. The sovereign's last foray in the capital markets was a USD1.47bn voluntary debt exchange on three notes coming due in 2012, with the deal seeing an aggregate participation rate of 64.3%.
The Lebanese finance ministry declined to comment.
Reuters