Lebanon's Hariri urges supporters to leave streets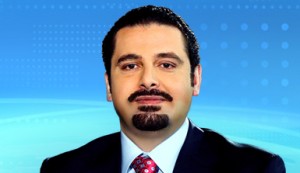 Lebanon's opposition leader Saad al-Hariri urged supporters to pull back after protesters tried to storm the offices of Prime Minister Najib Mikati, calling for him to quit.
"We want peace, the government should fall but we want that in a peaceful way. I call on all those who are in the streets to pull back," Hariri told supporters through Future Television channel.
Former Prime Minister Fouad al-Siniora, who is from Hariri's party, said "any attempts to storm the Saray (government offices) is unacceptable."
Reuters