Bombs rock Syrian capital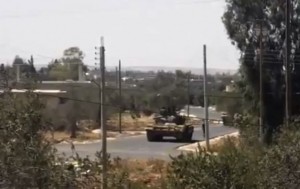 A bomb went off outside a mosque in Damascus on Friday, killing at least five policemen and wounding others, the latest violence in the capital, once the impregnable stronghold of President Bashar Assad's regime.
The bomb exploded in the northern neighborhood of Rukneddine as worshippers were leaving the Rukniyeh mosque after Friday prayers.
Syrian officials said six policemen were killed.
Hours later, officials told CBS News' George Baghdadi that a second bomb had exploded near the Ministry of Information, burning at least six cars.
Several ambulance cars were reported heading to the scene of the explosion . Unconfirmed reports point to several casualties.
CBS