Saudi Aramco restores internal network after virus attack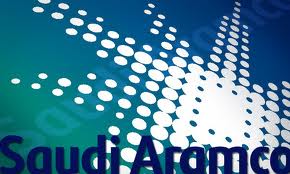 State oil producer Saudi Aramco said Sunday it has restored all its main internal network services that were impacted by a virus which infected thousands of employee computers in mid-August.
"We addressed the threat immediately, and our precautionary procedures, which have been in place to counter such threats, and our multiple protective systems, have helped to mitigate these deplorable cyber threats from spiraling," said Khalid Al-Falih, president and CEO of Saudi Arabia, in a statement published on the company's Facebook page.
In the statement, al-Falih reiterated that its primary enterprise systems of hydrocarbon exploration and production were unaffected and said the company continues to investigate the causes of the incident and those responsible for it.
One of Saudi Aramco's websites, www.aramco.com, which was taken offline soon after the attack, was back up Sunday with a message apologizing to users for any inconvenience.
"Our computer systems were hacked, and this virus appears to be coming from outside and not from someone inside Aramco, but an investigation to find out what happened is still ongoing," one Saudi source told Reuters about the attack.
"Only personal computers were affected and until now some of these computers aren't working…This does not include any sensitive information related to production and no damage was done to any of the systems controlling production."
Immediately after the attack, the company announced it had isolated its electronic systems from the outside world to prevent further attacks.
Information technology experts have warned that cyber attacks on countries' energy infrastructure, whether conducted by hostile governments, militant groups or private "hacktivists" making political points, could disrupt energy supplies.
Iran, the target of international economic sanctions on focused on its oil industry over its disputed nuclear program, has been hit by several cyber attacks in the last few years.
In April, a virus targeted Iranian oil ministry and national oil company networks, forcing Iran to disconnect the control systems of oil facilities including Kharg Island, which handles most of the country's crude exports.
Iran has attributed some of the attacks to the United States, Israel and Britain; current and former U.S. officials told Reuters this year that the United States built the complex Stuxnet computer worm to try to prevent Tehran from completing suspected nuclear weapons work.
Al Arabiya