Assad forces attacks Aleppo as tanks move in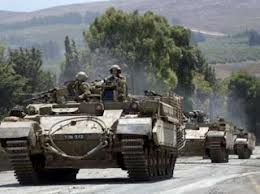 Syrian army tanks around Aleppo have begun moving in on south-western districts of the city, activists say.
They say the bombardment of rebel-held areas intensified in the early morning, with military aircraft overflying the city at low altitudes.
The BBC's Ian Pannell, in Aleppo, says many casualties have been reported and families are fleeing.
Western nations have warned of a potential massacre in Aleppo, Syria's most populous city.
Syrian state television said that rebels, having failed in Damascus, were now trying to turn Aleppo into a den for their terrorism.
Appeal to medics
The rebels say they have destroyed a number of tanks, but their claim cannot be independently verified.
Our correspondent says the rebels are vastly outgunned and outmanned by forces loyal to Syrian President Bashar al-Assad.
Activists have reported violent clashes around the Salah al-Din and Hamdanieh quarters near the centre of Aleppo.
An emergency call has gone out to doctors to come to Salah al-Din and help if they can, our correspondent says.
On Friday, the Red Crescent suspended some of its operations in Aleppo because of the heavy fighting.
Rebels have been stockpiling ammunition and medical supplies in preparation for the expected assault.
There has been fighting around Aleppo for the past week, with the government deploying fighter jets and helicopter gunships to beat back the rebels.
Until recently, Aleppo and Damascus had been relatively free of the violence that has wracked other parts of the country.
Thousands of government forces were moved from the border with Turkey to join fierce fighting in the city of Aleppo, activists said.
BBC