WikiLeaks sharing Syria emails with pro Assad paper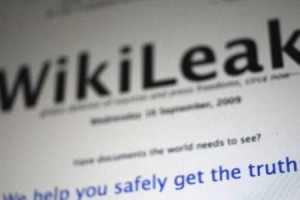 As WikiLeaks unveiled plans to release millions of Syrian government emails that could prove embarrassing to both Syrian officials and their foes, it named several partner news outlets that would soon be doing articles based on the vast trove of messages.
One of its partners quickly drew attention: Al Akhbar, a Lebanese newspaper that has been accused of bias toward Syrian President Bashar Assad.
The paper is widely regarded as favoring Lebanese militant group and political party Hezbollah, which has been supportive of Assad as the conflict rages. Critics argue that its coverage of the crisis has been skewed toward the Syrian government. Journalist Max Blumenthal stopped writing for Al Akhbar last month, complaining that "the apologia for Assad and his crimes has reached unbearable levels."
Haaretz writer Anshel Pfeffer called the choice of Al Akhbar "worrying," saying the paper openly identifies with the Syrian government. "If they have access to the emails, prior to their publication, it can be assumed that the security services in Damascus will also have advance knowledge," Pfeffer wrote in the Israeli daily.
Others countered that picking Al Akhbar would balance news coverage with that of Western outlets that would tend to play up Syrian crimes.
"Al Akhbar will be less likely than any other paper to practice selective or omissive publishing of the leaks to Empire's benefit," wrote leftist Lebanese blogger Amal Saad-Ghorayeb, who also writes for Al Akhbar and has argued for supporting Assad against Israel.
Announcing its WikiLeaks plans, editor Ibrahim al Amin said Al Akhbar was committed to determining what was happening in Syria, "to sort out what is real and what is fabricated."
"One thing is obvious, though, the hypocrisy of global politics has reached a new high when dealing with Syria," Al Amin said in an Al Akhbar article about the WikiLeaks partnership.
WikiLeaks spokesman Kristinn Hrafnsson could not be immediately reached for comment Thursday. In addition to the Lebanese paper, the controversial secret-spilling website has announced that articles stemming from the emails would appear in the Associated Press and outlets in Egypt, Germany, Italy and France, as well as others that would announce themselves closer to their publication dates.
The group said on Twitter that it "covers the political spectrum on #SyriaFiles from AP to Al-Akhbar" and has stressed that the emails will prove a double-edged sword in the Syria debate. Some of the first documents to be released appear to show that an Italian company sold radio equipment to the Syrian police amid European condemnation of the regime, an explosive story run by the Italian newspaper L'Espesso.
"The Syria Files shine a light on the inner workings of the Syrian government and economy, but they also reveal how the West and Western companies say one thing and do another," WikiLeaks said in its announcement Thursday.
The WikiLeaks emails are the latest leaks to shed light on the Syrian government as it tries to fend off an uprising that has lasted more than a year. In March, the Guardian unveiled a cache of emails that appear to have been exchanged by Assad and his inner circle in which Assad makes light of his reforms and his wife drops thousands of dollars on French chandeliers and heels.
LA Times