Syrian troops plant mines inside Lebanon, report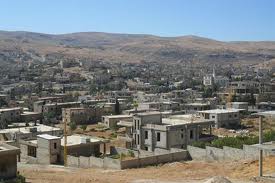 Syrian troops on Wednesday crossed into Lebanon's eastern border region of Masharii Al-Qaa and planted mines around the home of a local resident before withdrawing, a security official told AFP.
The official, who spoke on condition of anonymity, said the troops entered some 300 metres (yards) inside Lebanese territory and placed the mines outside the home of Mohammad Akeel.
It was unclear why Akeel was targeted.
The Syrian army has in the past planted mines along its side of the border but Wednesday's incursion marks the first time it has entered Lebanese territory to do so.
Earlier Wednesday, Syrian troops also briefly kidnapped a Lebanese man during a cross-border raid in the same region, the official said.
He said the troops abducted Khaled al-Hujairi in Arsal, a remote area located along the border, and set fire to a shed belonging to the local mayor Ali al-Hujairi.
A family member contacted by AFP said Hujairi was later handed over to the Lebanese army.
The mainly Sunni Muslim regions of Arsal and Masharii al-Qaa straddle both countries and are used as escape routes by Syrians fleeing the unrest in their country.
Syrian troops have carried out a number of cross-border raids into Lebanon since the outbreak of the revolt against the regime of Bashar al-Assad sparking fears of a spillover of the conflict.
Assad hails from the minority Alawite community, an offshoot of Shiite Islam.
Al Arabiya