FPM MP: Hezbollah arms never used against Lebanese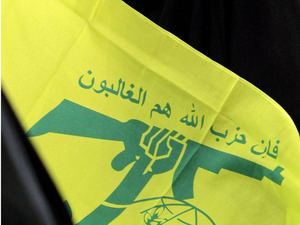 Change and Reform bloc MP Youssef Khalil said on Tuesday that Hezbollah's arms "must be regarded as a strategic issue, and not related to domestic disputes."
"The strategic weapons of Hezbollah were never used against any Lebanese," Khalil told LBC television.
He also said that "it would be an honor for Lebanon to become powerful enough to defend other countries, such as Iran."
According to analysts Khalil who is a member of the Free Patriotic Movement ( FPM) which is headed by general Michel Aoun ( a close ally of Hezbollah) must have been out of town since a long time.
According to political analysts, since the 2006 war with Israel, Hezbollah has become the main liability for Lebanon. In 2006 Hezbollah's arms were used to try and bring down the government of former PM Fouad Siniora. In 2008 Hezbollah pointed its guns against the Lebanese people when it occupied more than half of Beirut and tried but failed to occupy Mt Lebanon . Over 180 were killed in 2008 including the son of Hezbollah's no 2 Sheikh Naim Qassem . In 2011 Hezbollah brought down the government of former PM Saad Hariri and reportedly used its arms to force progressive socialist party leader MP Walid Jumblatt and his parliamentary bloc to vote for their candidate Nagib Mikati as the new premier . Hezbollah's current support for the Syrian and Iranian regimes is another main concern for the Lebanese people.
Analysts concluded that Youssef's comment about Hezbollah arms makes no sense