Syrian National Council elects Kurdish activist as leader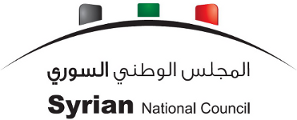 Fifteen months into the Syrian crisis and with no end in sight, a prominent opposition body has elected a minority as its new president in what could reinvigorate a political arm of the uprising.
The Syrian National Council elected Kurdish activist Abdul Baset Sieda as its leader. The election of Sieda, who is originally from Hasaka, Syria, but now lives in exile in Sweden, is widely viewed as an attempt to unite its various factions.
Dozens of countries have recognized the SNC as a legitimate representative of the Syrian opposition, though many members of the group's leadership are expatriates.
But Syrian President Bashar al-Assad — who has received global disdain for lethally cracking down on dissidents seeking his ouster — has said he will not deal with opposition members influenced from the outside.
So far, the political maneuvering has done nothing to stymie daily reports of bloodshed on the ground.
Renewed attacks on the anti-government bastion of Homs killed at least three people on Sunday, including citizen journalist Khaled Bakr, opposition activists said.
Bakr was the founder of the Baba Amr media center, said the opposition Local Coordination Committees of Syria. Baba Amr, a besieged neighborhood of Homs, came under weeks of incessant shelling by the Syrian regime earlier this year, opposition activists have said.
According to the LCC, random shelling tormented the Homs neighborhood of Talbiseh early Sunday, pausing every four minutes only to continue with artillery and mortars.
The violence followed a particularly gruesome day across Syria, where at least 96 people were killed, opposition activists said.
The Syrian government, meanwhile, said 57 "army, law enforcement and civilian martyrs" were laid to rest Saturday.
After a year of international debate on what to do about the Syrian crisis, Russia — viewed as a key ally to Syria — said it will never agree to foreign intervention.
Russian Foreign Minister Sergey Lavrov said Saturday there was no alternative to U.N.-Arab League special envoy Kofi Annan's peace plan, despite mounting evidence that the cease-fire Annan called for is being violated daily.
"The situation looks more and more grim," Lavrov said. "For the first time since the beginning of this crisis, we see the question of foreign intervention. And our position remains unchanged. We will never agree to sanction the use of force in the U.N. Security Council."
He called foreign intervention a "dangerous game" and said it would have serious consequences in the entire region. He also blamed recent violence — including reports of horrific massacres in Houla and Qubeir — in part to opposition groups being supported by other nations.
The LCC said at least 78 people were killed in Qubeir, while the Syrian government blamed terrorists for the attack that it says killed only nine people.
Russia, along with China and four central Asian nations, has signed a joint declaration rejecting armed intervention in Syria and reiterating support for Annan's peace plan.
Russia and China have also blocked proposed U.N. Security Council efforts to punish al-Assad's regime with sanctions. Analysts say in addition to each country's economic ties with Syria, both Russia and China want to avoid involvement in another country's internal affairs for fear of similar action against their own countries.
Lavrov suggested an international conference on Syria to work out a way to make the peace plan stick. That conference, he said, should include Iran and not focus on regime change in Syria.
"If the Syrians agree [on Assad's departure] between each other, we will only be happy to support such a solution," Lavrov said. "But we believe it is unacceptable to impose the conditions for such a dialogue from outside."
"Several doctors have been detained to prevent them from aiding the wounded amid a state of panic among residents due to the abuses regime forces are committing against the people there," the group said.
A doctor in the besieged city of Al Qusayr, near the Lebanese border, said he has to keep moving his makeshift hospital to prevent attack. Journalist Robert King documented the chaos in the hospital on video as medical staff rushed to save lives.
King said he has seen snipers targeting children.
CNN cannot independently confirm reports of casualties or violence in Syria, as the government has restricted access by international journalists.
CNN