Turkey expels Syria diplomats in protest at massacre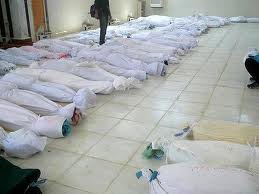 Turkey has asked Syria to withdraw all its diplomats from Turkey within 72 hours in a protest against the massacre of more than 100 civilians in the Syrian town of Houla last week, the Foreign Ministry said in a statement on Wednesday.
The ministry also said Turkey and the international community will take further "measures" if crimes against humanity continue in Syria.
Turkey's move comes after major western powers including the United States, France and Britain took similar action.
Reuters