Lebanon PM bars pilgrims from traveling by land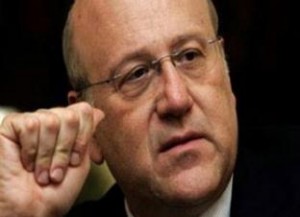 Lebanese Prime Minister Najib Mikati issued a decree on Monday barring pilgrims from traveling by land to holy sites outside of Lebanon, according to a statement issued by his office on Monday.
The decision follows the requests by Lebanese Speaker Nabih Berri and Hezbollah chief Sayyed Hassan Nasrallah in the aftermath of the kidnapping of 13 Lebanese Shiite pilgrims on Tuesday near Aleppo Syria as they were returning by bus to Lebanon from pilgrimage in Iran.
Travel agencies and the Hajj and Omra affairs authority will now have to take the suitable measures to accommodate the decree, added the statement.
There are conflicting reports about the whereabouts of the kidnapped Lebanese pilgrims.
The pilgrims were supposed to have been freed on Friday and were scheduled to arrive at Beirut airport at 8 PM , aboard the private jet of former PM Saad Hariri but this never happened and
the jet is still waiting to pick up the pilgrims at the airport in Turkey .
Arab League
Lebanon Foreign Affairs Minister Adnan Mansour asked the Arab League Monday to get involved in efforts to release the Lebanese pilgrims.
According to a statement released by the Foreign Ministry, Mansour telephoned Arab League chief Nabil Elarabi and asked that the organization intervene to end the crisis of the kidnapped Lebanese.