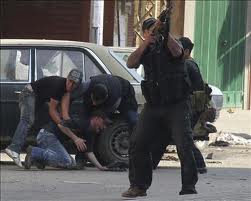 Renewed clashes were reported on Tuesday in Tripoli , Lebanon's northern capital in the area of Talaat al-Rifaia between the Nashar and Hajer families according to New ( Al Jadeed) TV.
According to the report the Nashar family sympathizes with the Hezbollah-led March 8 coalition, while the Hajer family sympathizes with the Islamist organizations.
Deadly clashes between supporters of the Syrian regime and the supporters of the uprising in Syria have been going on in Tripoli since last Saturday. The clashes have left eight people dead, including five on Monday, and about 50 wounded, prompting many people to flee the two rival neighborhoods of Jabal Mohsen and Bab al-Tebbaneh.
Former Prime Minister Saad Hariri discussed the latest developments in Tripoli with President Michel Suleiman in an attempt to resolve the clashes between the rival neighborhoods.
Former Prime Minister Saad Hariri contacted President Michel Suleiman , Future Movement bloc leader MP Fouad Saniora, Tripoli Mufti Sheikh Malek al-Shaar, Army Commander Gen. Jean Kahwaji, and Internal Security Forces chief Ashraf Rifi in an attempt to resolve the clashes between the rival neighborhoods.
Hariri tackled "the necessary measures to resolve the explosive situation between Bab al-Tabbaneh and Jabal Mohsen in order to resolve the clashes" in Tripoli, his press offices said in a statement.
According to An Nahar newspaper report published on Tuesday, Hariri demanded that Kahwaji should order the army to interfere to end the clashes.
This error message is only visible to WordPress admins
Error: No connected account.
Please go to the Instagram Feed settings page to connect an account.