British leader says UK should follow Egypt's footsteps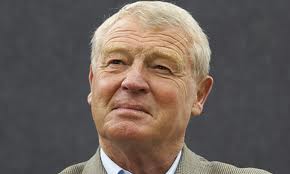 A top British politician has slammed Britain's parliamentary system in a comparison to that of Egypt, saying that the Middle Eastern country is ahead of the game in legislative democracy with an elected, not appointed, second chamber.
In response to rising critique on the importance of reforming the House of Lords, former Liberal Democrat leader Lord Ashdown said the government should follow in Egypt's footsteps.
"We are almost the only country in the world which has an appointed second chamber rather than an elected one – by the way the company we keep includes Belarus, Bahrain, Yemen.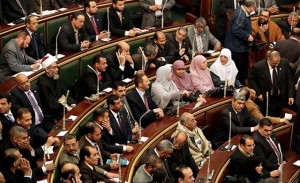 "Even Egypt under its new Muslim Brotherhood constitution is going to have an elected second chamber. It's time we had a proper elected second chamber," Ashdown told Sky News this week.
Egypt's second chamber of parliament has two fundamental functions: to provide limits to the power of the first chamber and to compensate for the shortcomings in presentation in it, especially of monitories and marginalized groups, Gianluca Parolin, a professor of comparative law told an academic panel in Egypt last month which discussed the country's post-revolutionary parliament.
A two-chamber system is used in some 200 countries, which include the United States, the United Kingdom, France, Canada, Jordan and Afghanistan.
This year's second chamber, or Shura Council, elections resulted in Ahmed Fahmy of the Muslim Brotherhood's Freedom and Justice Party to be chosen as Speaker of the chamber.
Despite Fahmy being chosen as the Shura Council speaker in an uncontested vote, Lord Ashdown applauded the fact that the chamber was elected by Egyptians.
Previously, any potential value of the Shura Council was lost in a political system, seen by many as corrupt, owing to years of autocratic rule led by ousted president Hosni Mubarak.
Former presidential hopeful and former People's Assembly member Ayman Nour said that in recent Mubarak-era years the main purpose of the Shura Council was to reward the former president's supporters.
During those years, one-third of the council was appointed by the president, and the rest was virtually guaranteed to have a National Democratic Party majority, because of vote-rigging, al-Masry al-Youm reported.
While such alleged corruption within the British parliament is not of immediate concern in the country, the second chamber's reform remains a weighty topic.
Within Britain's second chamber, the House of Lords, most members are appointed and some inherited their seats along with a title.
Al Arabiya