Jumblatt met Saudi Foreign Minister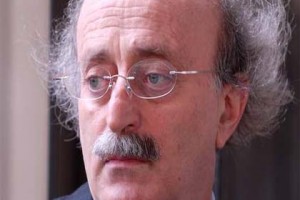 Progressive Socialist party leader MP Walid Jumblatt met with Saudi Minister of Foreign Affairs Prince Saoud Al-Faysal on Tuesday.
A statement by the PSP media bureau said that Jumblatt met with the Saudi official as he was on a personal visit to the Kingdom of Saudi Arabia where he was hosted by MP Nehme Tohme, who is a member of Jumblatt's parliamentary bloc. The statement did not indicate in which city the meeting took place.
Both Jumblatt's son, Taimour, and MP Tohme attended the meeting.
Jumblatt, whose ties with the KSA turned cold after he nominated Najib Mikati for premiership last January, headed to the Kingdom on Sunday.
According to a report by Al Rai newspaper , March 8 is worried about Jumblatt's visit to the kingdom because he may meet former PM Saad Hariri who is currently visiting the kingdom.
March 14 is worried that Jumblatt may as a result of this visit:
– Kill the proposed electoral law that is based on proportional representation
– Insist on a neutral cabinet that will supervise the election
– Even though the cabinet was able to secure the vote of confidence last week, Jumblatt could along with March 14 topple it any time.
– Jumblatt's relations with the Syrian regime have reached a point of no return and for this reason this could affect his future relations with Hezbollah.
LBC/ Agencies