Future, PSP will be allies in 2013 polls, official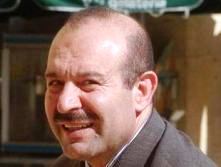 Future Movement official former MP Moustafa Allouch said on Wednesday that his party will form an alliance with Progressive Socialist Party leader MP Walid Jumblatt for the 2013 parliamentary elections.
"The heart of Walid Jumblatt and most of his supporters have never left the core of the March 14 [coalition]. [The Future Movement's] alliance with [Jumblatt will take place in the 2013] parliamentary elections," Dr. Allouch told New TV.
Safadi and Karami
Dr Allouch doesn't feel the same way about his home town politicians.
Allouch said Finance Minister Mohammad Safadi "has practically eliminated himself from political life [in Lebanon] since the coup against the March 14 [coalition], and [the Future Movement] cannot form an alliance with him."
He also dismissed the likelihood of any collaboration between the Future Movement and former Premier Omar Karami in North Lebanon's Tripoli during the elections.
"It is better for us to lose then ally ourselves with Karami and lose [our] credibility," Allouch said.
The Iranian and Syrian -backed Hezbollah brought down former PM Saad Hariri's government on January 12 , 2011 over the Special Tribunal for Lebanon's (STL) imminent indictment which was widely expected to implicate Hezbollah members in the assassination of former PM Rafik Hariri in 2005.
Mikati was appointed as PM Designate in January last year with the backing of the Hezbollah-led March 8 alliance , Jumblatt and Safadi following the collapse of Hariri's unity government. March 14 leaders have repeatedly said that intimidation from Hezbollah's weapons helped secure the parliamentary majority for Mikati's nomination.
Jumblatt and his PSP parliament members reportedly switched allegiance to Hezbollah's PM candidate, following threats by Hezbollah.
Jumblatt, Mikati and Safadi were all elected on March 14 electoral tickets during the 2009 parliamentary elections.