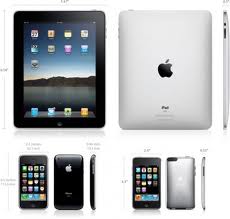 Apple has brushed aside concerns that it could soon reach the limits of its soaring growth, with news on Tuesday that huge international sales of the iPhone enabled its latest financial results to once again top even the most optimistic Wall Street forecasts.
The news gave an immediate lift of more than 7 per cent to Apple's shares in after-market trading, adding more than $35bn to the company's market value and reversing a two-week correction that had wiped 13 per cent from the price.
Tim Cook, chief executive, also used his company's latest earnings announcement to deliver a stark warning to Microsoft, whose Windows 8 operating system, expected to be launched this year, is aimed squarely at Apple's iPad.
Rejecting Microsoft's plan to merge laptops and tablets in a single device, he said: "You can converge a toaster and a refrigerator, but they probably aren't going to be pleasing to the user." He also quoted independent research suggesting that tablet sales would exceed those of PCs by 2015, adding that he was also expecting to see "these lines cross".
"Demand has been incredibly robust and we're selling them as fast as we can make them," he said of the latest version of the iPad, which went on sale in March.
Behind the latest surge in Apple's results was news that it had sold 35m iPhones during the quarter, ahead of most estimates. The 11.8m iPads also sold during the period were also at the top end of most estimates and 150 per cent ahead of the year before.
Despite the 59 per cent boost this gave to the company's revenues in the latest period, Apple struck a cautious note for the current quarter as it warned that the booming global sales of the iPhone 4S caused by its early launch of the product in more than 100 countries had brought forward demand from later months.
As a result, it predicted a 13 per cent decline in revenues compared with the first three months of the year, with its gross profit margin falling by six percentage points as sales of the highly profitable iPhone fell back. The warnings made little impact on the mood on Wall Street, however, as investors took the company's typically cautious outlook in their stride.
Overall, the US computing and consumer electronics company said it had seen a 59 per cent jump in revenue to $39.2bn, with net income rising 94 per cent $11.6bn, or $12.30 a share. Wall Street had been expecting earnings of about $9.94 a share on revenues of $36.5bn. The outsized profits added another $12.6bn to Apple's mountain of cash and investments, taking the total to $110.2bn.
The Apple CEO also offered a glimmer of hope for an end to the smartphone industry's patent wars, which on Tuesday saw Apple lose a preliminary ruling to Motorola Mobility in front of the US International Trade Commission. "I would highly prefer to settle rather than a battle," he said, striking a softer line than the aggressive stance that Steve Jobs had taken to intellectual property disputes. He added, though: "It's very important that Apple not become the developer for the world. We need people to invent their own stuff."
Financial Times
This error message is only visible to WordPress admins
Error: No connected account.
Please go to the Instagram Feed settings page to connect an account.