Lebanese artist flees homeland after Syrian death threats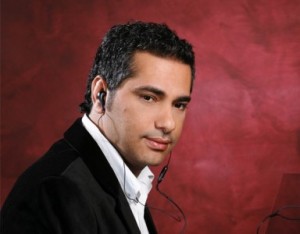 Resigned Lebanese singer Fadel Shaker has left his home in the Lebanese capital Beirut and took his family to reside permanently in Qatar.
According to the Lebanese newspaper Al Nahar, the reason behind the sudden move is death threats the singer began receiving over his political views with regards to the Syrian government.
Shaker recently announced that he resigned from his singing career permanently. Fadel made his decision after taking part in a recent demonstration opposing the Syrian government's cruelty against its people and standing by the side of the Muslim group Salafying and announcing that he is one of them. Fadel also revealed that he has received death threats from the Syrian government and their supporters in Lebanon, but despite everything he will not change his views and will always support the Syrian people.
In the recent period, Shaker had announced that he strongly resents the current Syrian government and described Syrian President Bashar Al Asad as a brutal dictator that is torturing and killing his people for asking to live in a democratic country.
Al Bawaba, Ammon News