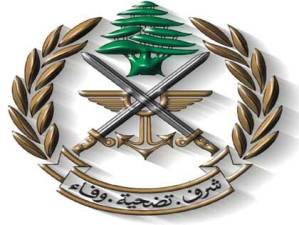 Syrian troops have wounded three people when they opened fire on the north Lebanon border, witnesses and a medical official say, prompting the Lebanese army to deploy along the border.
'The army has taken all necessary security measures to protect citizens and is patrolling the northern border area,' read a statement released by the Lebanese military.
The statement said three people had been hospitalised after they were wounded by stray bullets from 'armed clashes' in Syria.
Eyewitnesses in the northern Lebanese area of Wadi Khaled however said Syrian troops had opened fire on a crowd that gathered on the Lebanese side of the border to protest a brutal crackdown on the Syrian district of Tal Kalakh.
The troops began to 'shoot randomly' when the crowd of Syrian refugees started to gather on the Lebanese side of the Kabir river, which separates the two countries, Mahmud Khazaal, former mayor of the northern border town of Muqaybli, said.
Khazaal said among the injured was a Lebanese woman who was hit by gunfire from a Syrian military post during the hour-long shootout.
Two Lebanese men, also wounded by the gunfire, were hospitalised in the northern district of Akkar, a medical official said, requesting anonymity.
Witnesses in Wadi Khaled said residents had evacuated a number of border villages on Friday, as gunfire could still be heard coming from Tal Kalakh.
A Britain-based rights group said separately that Friday's assault on Tal Kalakh had left dozens of people wounded.
'Shelling and machinegun fire have targeted Tal Kalakh, which has been surrounded by armoured vehicles, since this morning,' said the Syrian Observatory for Human Rights.
The assault, which was launched on Wednesday, was being 'conducted jointly by the Syrian army, security services and Shabiha' militias loyal to the regime, it said in a statement.
Thousands of Syrians have fled Tal Kalakh and other border areas into Lebanon in recent months, as Assad's troops fight an eight-month uprising.
According to Lebanese officials, Syrian troops have also planted mines on the border with Lebanon to prevent weapons smuggling and to stop dissidents from fleeing.