Details of sanctions on Syria as approved by the Arab League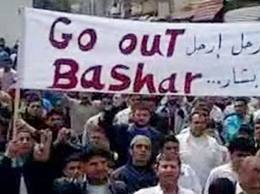 Here are details of a set of sanctions on Syria approved by the Arab League on Sunday. The League said products affecting the daily lives of Syrian citizens would be exempted.
The sanctions will be enforced immediately, Qatar said. However, details such as which Syrian individuals would be targeted are to be discussed by a technical committee and announced in Doha on Saturday.
* Syrian officials and VIPs are banned from traveling to Arab states and their assets there will be frozen.
* Flights of Arab airlines to Syria are to be stopped.
* All dealings with the Syrian central bank and the state-owned Commercial Bank of Syria are suspended.
* Financial dealings and trade agreements with the Syrian government are halted.
* Bank assets of the Syrian government are frozen.
* Arab financing of new projects in Syria is stopped.
Reuters