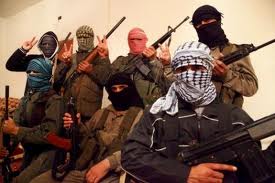 The Free Syrian Army command on Wednesday announced the establishment of its council with the aim of ousting the regime and protecting citizens from the oppression. A statement issued by Free Syrian Army on Wednesday, said the council will be headed by the army commander, Colonel Riad Al-Assaad, who announced his defection from the Syrian military and the establishment of the free army in July 2011. The council features nine officers, including four colonels and three lieutenant-colonels.
The Council will, according to the statement, establish a military tribunal of the revolution which will held regime officials accountable for those individuals found guilty of murder and acts of aggression against the Syrian citizens or destruction of public or private properties.
The statement emphasized that the powers of the Council will expire upon the election of a democratic government. At that time, the powers will be transferred to the elected government.
On its part, the Syrian Observatory for Human Rights stated that eight members of the army and the Syrian security forces were killed during an attack by renegade soldiers on an army checkpoint in the town of Kafr Zeta northwest of Hama. The government said 11 members of army and security forces on Wednesday were escorted from Tishreen, Homs and Aleppo Military Hospitals to their final resting place. It said they were targeted by the "armed terrorist groups" in the governorates of Homs, Idleb and Daraa.
Albawaba