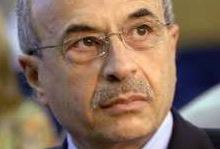 Progressive Socialist Party MP Akram Chehayeb said on Sunday that Lebanon needs "real reform" and accused MP Michel Aoun's Change and Reform parliamentary bloc of faking reforms.
"The country needs real reform at a time where many people are faking reforms while they need to change and reform," National News Agency quoted him as saying, in a reference to the Change and Reform bloc.
Chehayeb also reiterated the PSP's position concerning the funding of the UN-backed Special Tribunal for Lebanon (STL).
"We confirm the importance of funding the STL. The tribunal is necessary to stop [political] assassinations," Chehayeb said.
"We hope that this cabinet succeeds in funding the STL because [refusing to do so] does not stop the cabinet's work but will [disable] the state and the government," he added.
Relations between PSP and Change and Reform have been increasingly tense . The weekly session of the Cabinet last Wednesday saw a heated debate over the disputed transfer of funds from the Telecommunications to the Finance Ministry, as representatives of the Free Patriotic Movement and the Progressive Socialist Party clashed verbally over the issue according to An-Nahar newspaper
Telecommunications Minister Charbel Nahhas, a representative of the FPM, has so far refused to transfer telecoms revenues to the Finance Ministry.
Nahhas' refusal came under fire from Public Works and Transportation Minister Ghazi Aridi. Aridi's criticism of Nahhas prompted the latter's colleague in the FPM, Energy Minister Gibran Bassil, to take up his defense.
The lengthy debate, which took place during a session that lasted for more than six hours, saw Bassil snap back at Aridi and accuse him of spending funds on infrastructure works, particularly "asphalting roads," without the prior approval of the government.
This is not the first time that members of the PSP and FPM have quarreled. The two groups disagreed over the energy plan endorsed by the FPM's Energy Minister Gebran Bassil before it was amended and passed by the cabinet and parliament in September.
The Iranian and Syrian backed Hezbollah-led March 8 alliance which currently dominates Lebanon's cabinet – has opposed a clause in the Lebanese annual state budget pertaining to the funding of the UN-backed court, while Prime Minister Najib Mikati and PSP leader MP Walid Jumblatt have repeatedly voiced Lebanon's commitment to the tribunal.
Four Hezbollah members have been indicted by the STL in the 2005 assassination of former Prime Minister Rafik Hariri. However, the Shiite group denied the charges and refused to cooperate with the court.