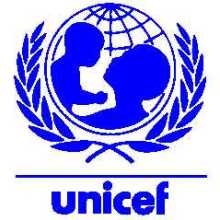 The United Nations offices in Beirut were evacuated on Monday after an alleged bomb threat, Al-Hayat newspaper reported on Tuesday.
"A handwritten flier saying that an explosion will take place was found at 01:45 p.m. at the UN offices located in the Gefinor Building in Beirut's Hamra district,"director of the U.N. Information Center in Beirut Bahaa al-Koussy told the daily.
Koussy reportedly said that a man entered the Gefinor Center on Clemenceau Street in Beirut and threw leaflets into the office of UNICEF.
"There will be an explosion," read the flier, in handwritten Arabic.
"The security forces reviewed the surveillance tapes and identified the man who dropped the fliers along with a case," Koussy added.
"Military explosives experts arrived at the scene, inspected the case, but they did not find any explosive devices." Koussy said
Koussy also said that the UN employees, who were evacuated, were advised to not return to work until the situation is clarified.
ESCWA relocating
In a related development last week, the road next to the UN Economic and Social Committee for Western Asia (ESCWA) building in Beirut was reportedly closed by the Interior Ministry for security reasons, but Interior Minister Marwan Charbel denied the report , saying that these measures were taken in response to requests from UN officials.
Prime Minister Najib Miqati held talks on Monday with executive secretary of ESCWA Rima Khalaf.
Khalaf announced at a press conference that the U.N. is considering moving the U.N. headquarters to another building in Beirut until the construction of a new building in Dbayeh.
The security measures taken near the ESCWA will start dropping on Tuesday until the cabinet presents a temporary location for the headquarters, An Nahar reported on Tuesday
The roads near the U.N. building were closed on Friday and traffic was directed to nearby streets.