Syrian opposition leaders banned from travel, report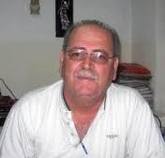 Three prominent Syrian opposition figures were prevented by border officials from leaving the country on Sunday as they tried to cross into Lebanon, one of the three men said.
Fayez Sara said they had planned to travel to Beirut to take part in a televised discussion on the Syrian uprising, but were stopped on the Syrian side of the frontier and told to turn back.
"We arrived at the border and a policeman came up to us. He was very polite but told us we can't travel," Sara told Reuters. "This is very surprising because other opposition people have gone to Lebanon."
He and the other two men, Michel Kilo and Louay Hussein, were told by border officials that the instructions to prevent them leaving Syria had been received on Sunday.
Kilo, a writer who spent three years as a political prisoner in Syria, has called for President Bashar al-Assad's rule to be replaced by a democratic system. Hussein and Sara have both been detained during the unrest.
The United Nations says 2,200 people have been killed in Assad's crackdown on five months of protests against his rule.
Reuters