Aoun failed to secure the post of top security chief to the Maronites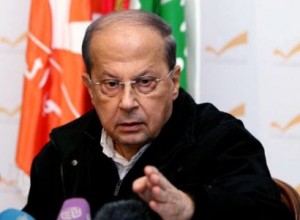 Free Patriotic Movement MP Michel Aoun has reportedly failed in returning the post of director-general of the General Security Department to the Maronite sect according to media report.
Aoun reportedly faced strong objections from his own allies Hezbollah and Amal who insisted that he should be Brig. Gen. Abbas Ibrahim a Shiite.
According to Speaker Nabih Berri sources a deal has already been made on this appointment.
The appointment will be announced during the cabinet session on Monday according to reports.
Al-Liwaa newspaper reported on Thursday that Maronite Patriarch Beshara al-Rai slammed the President Michel Suleiman and Aoun over their stances on Christians' positions at public institutions, who said that no one is keen on the appointment of Ibrahim as the head of General security.
The position was most recently held by the late General Wafik Jezzini, a Shiite who passed away last March after suffering from a terminal illness. Jezzini like his predecessor Jamil Al Sayed was very closely associated with Hezbollah ).  Sayed , who is also a Shiite was one of Syria's top operatives in Lebanon from 1998-2005, when he was imprisoned in connection with the assassination of former Lebanese premier Rafik Hariri .