STL issued arrest warrants for Syrians accused in Hariri's murder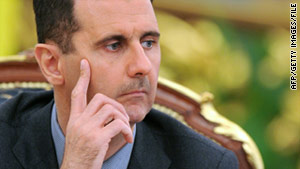 The Special Tribunal for Lebanon has issued arrest warrants for Syrian nationals accused of being involved in the 2005 assassination of former premier Rafik Hariri, according to Future News television.
An STL delegation will reportedly head to Syria to inform the authorities there of the names of the accused Syrians, Future TV reported.
STL issued a statement today in which it stated that Pre-Trial Judge, Daniel Fransen, confirmed an indictment relating to the assassination of Rafik Hariri and others on 28 June 2011. The indictment and accompanying arrest warrant(s) were transmitted to the Lebanese authorities on 30 June 2011. This announcement followed a declaration by the Lebanese authorities that they have received a confirmed indictment.