10 Lebanese judges receive threats, report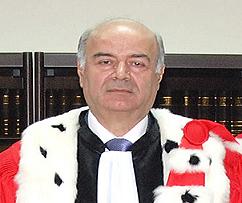 General Prosecutor Saeed Mirza confirmed a report by MTV that ten judges received threats on their mobile phones on Monday. Investigation are ongoing specially since this is the third time that such threats are made from the same number, Judge Mirza said.
Earlier in the month, media reports said that several judges received threats through text messages sent from the same number.
In a related development the Justice Ministry building in Beirut was partially evacuated on Tuesday after a bomb threat that turned out to be a hoax, National News Agency reported.
The Internal Security Forces searched the building using sniffer dogs but found no bomb. The threat caused panic, however.
The ministry's director-general, Omar al-Natour said that the caller threatened the ministry to "evacuate the building or else."
One detainee reportedly managed to escape as a result of the panic caused by the threat and the Police is now searching for him