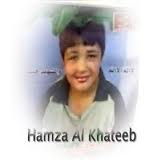 The United Nation's children's agency has said it has reports that 30 children have been shot dead by gunfire in the clampdown on Syria's opposition protests over the last number of months.
The UN Children's Fund (UNICEF) has also raised concerns about children who have been detained and tortured.
Syrian state media had said earlier that an inquiry would be carried out into the death of a 13-year-old boy who was allegedly tortured by Syrian security forces.
The 13-year-old Syrian boy was allegedly tortured and killed by security forces in the flashpoint Daraa region.
Meanwhile, three civilians were shot dead today by Syrian security forces at Rastan in the centre of the country and in the southern region of Daraa.
Earlier, Syrian President Bashar al-Assad issued a general amnesty after ten weeks of protests against his 11-year rule and a military crackdown which has drawn international condemnation.
The amnesty covers 'all members of political movements, including the Muslim Brotherhood'.
Membership of the Brotherhood, which led an armed uprising against Assad's father in 1982, is punishable by death in Syria.
Assad's move was the latest in a series of reforms — including lifting a 48-year state of emergency and granting citizenship to stateless Kurds in eastern Syria — aimed at addressing grievances of protesters.
But those steps have been accompanied by a ruthless military crackdown in which rights campaigners say 1,000 civilians have been killed and more than 10,000 people arrested.
Syria blames the violence on armed groups, Islamists and foreign agitators, saying more than 120 police and soldiers have been killed in the unrest nationwide.
Meanwhile, US Secretary of State Hillary Clinton has said that Syrian President Bashar al-Assad is not engaging seriously in reform and the position of his government is becoming 'less tenable' every day.
Elsewhere, Syria's exiled opposition met to close ranks and forge a plan for a democratic Syria, in the first official gathering of activists since an uprising against Baathist rule erupted 10 weeks ago.
The conference in the Turkish coastal city of Antalya, brings together a broad spectrum of opposition figures driven abroad over the last three decades, from Islamists crushed in the 1980s to Christians escaping repression.