Suicide from the world's tallest building in Dubai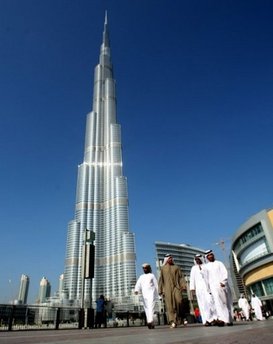 A man threw himself off the world's tallest building in Dubai, its developer said, plummeting to his death in the first suicide from Burj Khalifa tower.
The man, believed to be in his twenties and of South Asian background, jumped from the 147th floor of the 828-metre (2,717 feet) skyscraper and landed on a terrace on the 108th floor, local daily The National reported, but those details were not confirmed by Emaar the building's developer.
"The concerned authorities have confirmed that it was a suicide and we are awaiting the final report," the Emaar statement said. It gave no further details on the incident.
The man may have worked at a company inside the 160-storey building, the paper said, adding that police said statements showed a holiday he had requested was turned down.
Telegraph