Syrian activists call for 'Week of the Martyrs' protests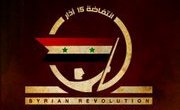 The Facebook group, The Syrian Revolution 2011, which has emerged as the organizing force behind the demonstrations that have been demanding "freedom" in Syria called on Sunday for "Week of the Martyrs" protest throughout Syria to honor those killed by the security forces of the Syrian regime .
"The Week of the Martyrs will be a thorn on the regime's side," Syrian Revolution 2011 said.
The group unveiled its protest plans ahead of a mass turnout at the funeral in Douma a suburb north of Damascus, where eight people were reportedly killed last Friday during the day of the Martyrs by the security forces of the Syrian regime .
The plan calls for
-Tuesday :Fresh protests in Jabla and the coastal cities of Tartus and Latakia
-Wednesday:Boycott of mobile phone companies after Syriatel and MTN rewarded customers with one free hour in recognition of pro-regime protesters
– Thursday to protest in front of the ruling Baath party headquarters
Elsewhere in Syria
F.N.N. quoted eyewitnesses as saying : Syrian Intelligence is using cars and ambulances to kidnap civilians in Homs… They conducted widespread arrests….They also raided homes in Homs and kidnapped youths from the streets.
S.N.N. reported that authorities freed 18 minors below 15 years of age who had been arrested over the past few days, and they've said they saw hundreds of detainees at the Political Security prison.
S.N.N. also reported that : Syriatel and MTN networks in Damascus and neighboring areas were shut down after malfunctioning on Saturday.
S.N.N. also reported that : Youths and men in major cities in Houran closed the main roads in those cities. Youth are also trying to prevent the security forces from entering the area.
S.N.N. also reported that that the town of : Talbisa is completely surrounded by security forces, communication has been cut off from it, and there is no news over what is happening there.
S.N.N. also reported that : The Syrian authorities are leading a fierce campaign of arrests against citizens in Daraa . Over 100 people have been arrested today.
Syrian Revolution 2011 reported : Thousands of people started a demonstration in the Damascus suburb of ( Video) Douma following the funeral of the eight protesters that were killed last Friday.
Syrian Human Rights Observatory reported that : The security forces launched a campaign of arrests in Daraa and Homs.