Syrian opposition group calls for uprising, civil disobedience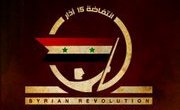 The Syria Revolution 2011, which has emerged as the organizing force behind the demonstrations demanding "freedom" in Syria, declared an intifida ( uprising ) and civil disobedience , effective immediately urged the citizens to control the cities .
It described Syrian president Bashar al Assad as a clown following his speech
This action comes after Assad failed to deliver on the promises made over reforms by his adviser Butheina Shaaban and instead focused on conspiracy theories and blamed the wave of protests on "conspirators" who reportedly are trying to destroy the country by sowing sectarian strife.
This was Assad's first appearance since the protests erupted in this tightly controlled Arab country.
Update: Al-Arabiya quoting witnesses as saying : Several people were seriously injured in clashes with security forces in Latakia following Assad's speech.
AP quoted witnesses as saying : Syrian troops opened fire on protesters in Latakia.