US: No military aid for a Hezbollah led government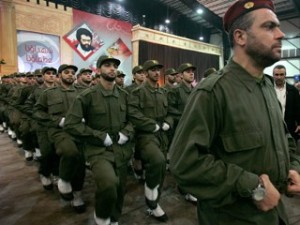 The new Chairman of the U.S. House's Middle East subcommittee Republican Steve Chabot said that the U.S. military aid to the Lebanese army cannot continue with a Hezbollah led government.
The Obama administration has defended such aid as necessary to encourage secular actors and counter-balance money coming Iran and its allies.
Chabot blasted the Obama administration on Friday for not taking a tougher line against the Muslim Brotherhood and its possible inclusion in the next Egyptian government.
"I think we ought to be very clear that the Muslim Brotherhood should not be part of a future government in Egypt," Chabot (R-Ohio), 58 said
The White House has talked about the importance of including "nonsectarian" groups in Egypt's future government, and US officials have not issued blanket condemnations of the Muslim groups nor indicated they oppose their participation in elections.