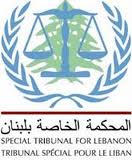 In a place as volatile as Lebanon, it can be hard to say what particular event or accusation will be the spark needed to ignite existing tensions and send the whole country and possibly the region up in flames.
Until recently, the United Nations-backed Special Tribunal for Lebanon was considered low-level background noise to the grander drama of Lebanese politics.
But as the anticipated indictments of some of its members draw closer, Hezbollah has drawn a clear line in the sand for its political rivals in government: civil peace or the tribunal investigating the assassination of former Prime Minister Rafik Hariri.
Hezbollah has made it clear that it considers the tribunal an attack on its existence and will not hesitate to do what is needed to defend itself. That, coupled with a report [Arabic link] in the sympathetic Lebanese daily Al Akhbar that Hezbollah is conducting military drills in preparation for possible indictments, leaves no room for doubt that Hezbollah is willing to use force against what it sees as a plot against its armed resistance to Israel.
The tribunal was established to investigate the assassination of Hariri, who was killed along with 22 others in a massive car bombing in 2005. Indictments are expected to be issued sometime soon, possibly before the end of the year.
Supporters of the tribunal have compared Hezbollah's stance to that of a bully, threatening violence against an instrument of international justice.
The jaded bulk of Lebanese is suspicious of the tribunal and its politics, but not supportive of Hezbollah's position either.
Hezbollah, which maintains a standing army but also participates in government, cannot explicitly threaten violence. But it and its allies have merely to withdraw from the government to bring it down, as they control a substantial portion of parliament.
Prime Minister Saad Hariri, son of the former prime minister and leader of the U.S. and Saudi-backed coalition that initially pushed for the creation of the tribunal, now voices tepid support for it, although he has not been as firm as many of his supporters would like.
In an interview with the BBC earlier this week, Hariri offered lukewarm response to a question from the interviewer regarding Hezbollah leader Hassan Nasrallah's warning that aiding the tribunal is equivalent to an "assault on [Hezbollah]."
"The work of the tribunal is ongoing and there are many investigators in Lebanon, and they are doing their own work," Hariri said, without offering explicit support for or assistance to that work.
U.S. officials, perhaps sensing Hariri's reticence, quickly pledged another $10 million to the tribunal and Secretary of State Hillary Clinton personally phoned Hariri to express her support, according to a statement from the American embassy in Beirut.
The American outpouring of support comes just days after Iranian, Syrian and Saudi Arabian diplomats met in Beirut to discuss the possibly impending crisis.
Saudi Arabia is a major political and financial backer of Hariri's coalition while Syria and Iran are indispensable to Hezbollah's armed wing, although Syria in the past has played both sides for its own gain. Local press reports have speculated that Saudi Arabia may be willing to drop its support for the tribunal if Syria promises to back Hariri.
In the absence of a political deal, however, it appears Hezbollah is possibly preparing for a violent showdown.
On Friday, Hezbollah lawmaker Hussein Mousawi released a statement saying that his party considers the tribunal a red line.
"Any cooperation with an international body that might serve Israel is treason to Lebanon and its people," the statement said. LAT