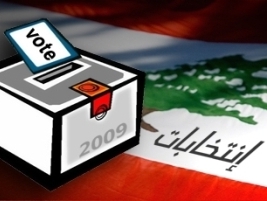 Beirut – Newly-elected Lebanese lawmakers facing election challenges will most likely keep their posts at Parliament as the Constitutional Council is likely to turn down all vote complaints.
As-Safir newspaper on Tuesday, citing well-informed Constitutional Council sources, said the decision will most probably be handed down on Wednesday or Thursday.
The sources ruled out any appeal would be approved by the Council, "thus it is unlikely to annul any election result of the winners" in the June parliamentary elections.
The daily Al-Liwaa on Tuesday also quoted Constitutional Council sources as saying the Council has finalized an examination report on all complaints filed from several parliamentary constituencies and did not find conclusive evidence of election fraud, thus there is no reason to annul the votes.
President of the Constitutional Council Issam Suleiman, however, described press reports as nothing but "crap," raising questions about the credibility of the sources.
"Everything said about the expectations of the Council's decisions regarding election challenges is nothing but crap," Suleiman was quoted as saying.
Nineteen complaints had been filed against election results:
Cabinet Minister Elias Skaff against MP Nicola Fattoush.
MP Salim Aoun against MP Elie Marouni.
Rida al-Meis against MP Assem Araji.
Hasan Yaqoub against MP Oqab Saqr.
Fouad al-Turk against MP Toni Abu Khater.
Camille Maalouf against MP Joseph Maalouf.
Michael Daher against MP Hadi Hbeish.
Rashied Daher against MP Hadi Hbeish.
Adnan Ariqji against MP Nuhad Mashnouq.
Ajaj Jerji against MP Issam Sawaya.
Nicola Sahnawi against MP Michel Faraoun.
Eddy Abi Lamaa against MP Salim Salhab.
Emile Kanaan against MPs Ibrahim Kanaan, Nabil Nicola and Salim Salhab.
Elie Karameh against MP Edgar Maalouf.
Elias Mkhaiber against MP Ghassan Mkhaiber.
Sarkis Sarkis against MP Nabil Nicola.
Ghassan Ashqar against MP Sami Gemayel.
Ghassan Rahbani against MP Michel Murr.
Rami Aleiq against MP Abbas Hashem.