Syria opposition calls on US to coordinate pullout with Turkey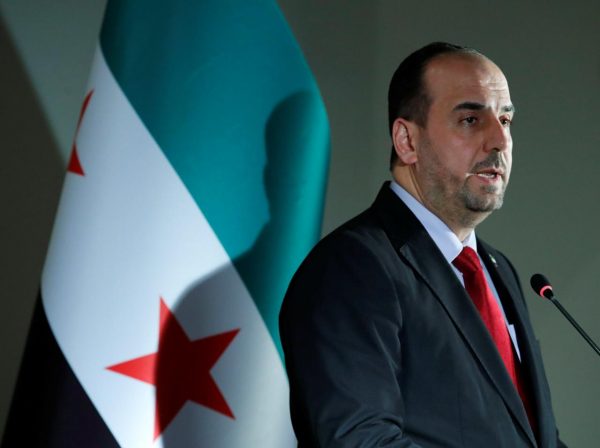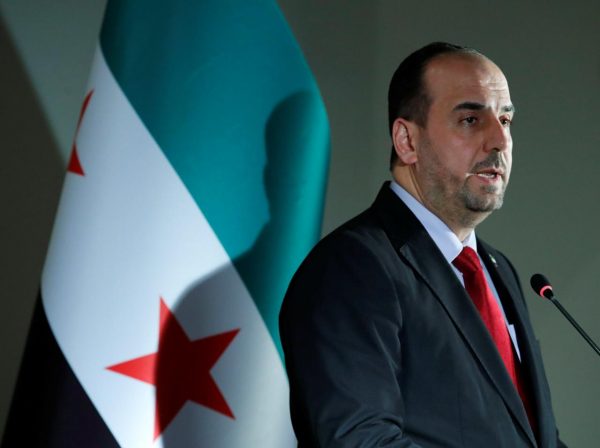 Exiled opposition leader Nasr al-Hariri on Sunday urged the US to coordinate its pullout from Syria with Turkey and Ankara-backed rebel groups to prevent regime forces from retaking the country's northeast.
"An uncoordinated US withdrawal may leave a void that would be filled by Daesh, the Syrian regime or Iranian militias," Hariri warned on Twitter, using an Arabic acronym to refer to the Islamic State group.
"That is why we strongly support the idea of a gradual withdrawal in full cooperation with the 'national army' and Turkey... to avoid these dangerous scenarios."
The "Syrian National Army" is a coalition of Turkey-aligned rebel groups in northern Syria opposed to the government of President Bashar al-Assad.
The Ankara-backed rebels fought alongside Turkish soldiers earlier this year to retake the Kurdish border enclave of Afrin — one of three cantons unilaterally declared by Syrian Kurds in 2016 as their "federal region".
"It is possible to strengthen the role of the forces of the revolution and the Syrian opposition in parallel with that of Turkey... in northeast Syria," Hariri added, referring to Kurdish-held territory.
Hariri said Syrian government forces and Iranian forces are trying to "exploit the (US withdrawal) to achieve greater gains".
His fears are fuelled by a possible rapprochement between Damascus and Syrian Kurds, threated by a new Turkish-backed military offensive and desperate to maintain some of the autonomy they have staked out over the course of Syria's seven-year war.
The US has for years supported the Kurdish-led Syrian Democratic Forces (SDF) in the fight against IS in Syria, as part of an international anti-jihadist coalition.
But in a shock announcement on Wednesday, US President Donald Trump ordered the withdrawal of around 2,000 soldiers from Syria.
Hariri said the US administration had informed the Syrian opposition of its plans for a "total and rapid withdrawal".
Turkish President Recep Tayyip Erdogan has vowed to drive both Kurdish militias and IS from Syria, but delayed a planned offensive following Trump's announcement.
Long marginalised, Syria's Kurds have largely stayed out of the conflict between rebels and the regime as they focused on building an autonomous region in parts of north and northeast Syria.
AFP