ISIS threatens NYC with sniper attacks and package bombs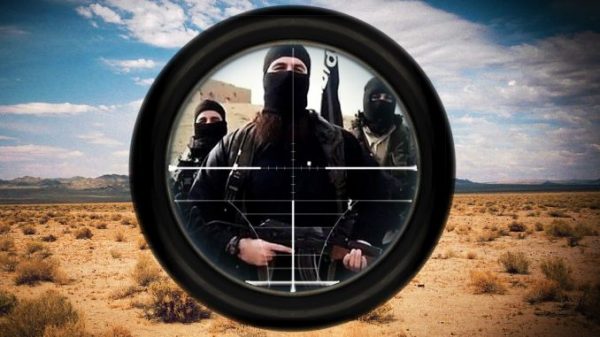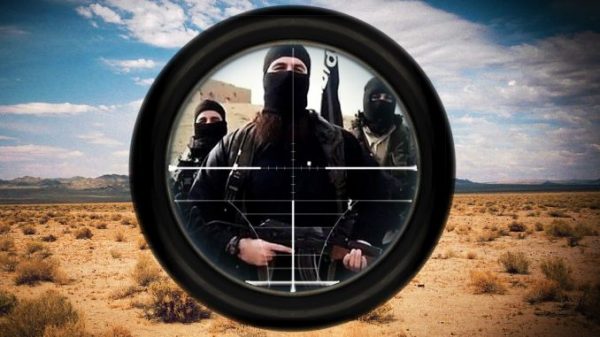 BY BRIDGET JOHNSON
An ISIS-supporting media group threatened New York City attacks for New Year's with suggested tactics including snipers and package bombs.
The latest threat circulated online follows other message from jihadists that have specifically cited Jan. 1 in calling for attacks.
One poster distributed online in mid-November superimposed a masked jihadist wielding a bloody knife over a collage of images from the 2016 Berlin Christmas market attack. It stated that New Year's Day is "the date of retribution."
Shortly after that, an ISIS-backing media group released an image of a demolished cityscape with multiple fires, warning, "Soon, Allah willing, the disbelievers will see the very thing they feared: 1-1-2019."
That same group just released an image of an armed jihadist overlooking New York, stating the city named with a blood-splashed 1/1/2019.
"And hit them with the explosive belts and vehicle bomb, and shock them with adhesive explosives and packages, and harvest them with silencers and snipers, horrify and terrify them with the intrusions," the text says.
They attribute the directive to late ISIS spokesman Abu Muhammad al-Adnani, the terror group's chief of its external operations who was killed in a U.S. airstrike in 2016.
ISIS-backing media groups and other followers, who form an online support network that creates and disseminates propaganda for recruitment and incitement on behalf of the terror group, waged a significant offensive last year calling for holiday attacks. Everitt Aaron Jameson of Modesto, Calif., pleaded guilty this summer to plotting a Christmas 2017 attack at Pier 39, a popular tourist spot in San Francisco; he loved with a heart on Facebook a poster from ISIS supporters showing Santa overlooking Times Square with a box of dynamite at his side.
In late October, a prolific ISIS-supporting media group, Al-Abd Al-Faqir, issued two assassination threats against Pope Francis in what appeared to be a revival of last year's holiday push by the terror group for violence against the Vatican and Catholic Church.
As Christmas gets closer, another ISIS-backing group released an image this past week showing a trio of ISIS flags above the Vatican and a trio of jihadists on Via Della Conciliazione.
PJ MEDIA