Trump studying Turkey's demands to expel Gulen, report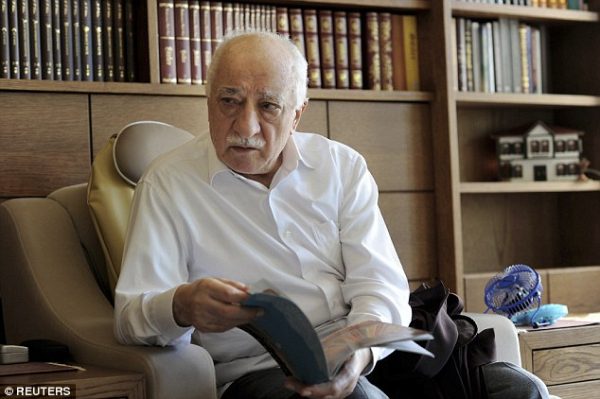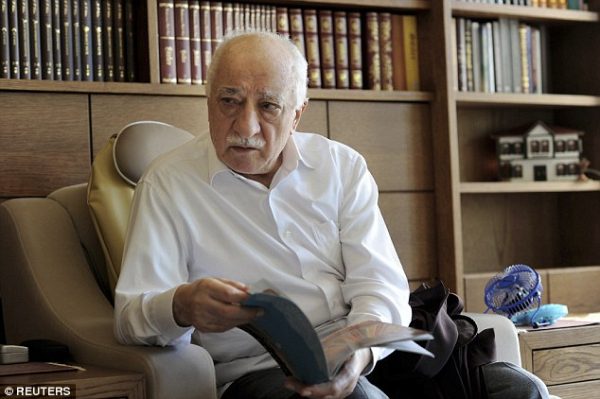 The Trump administration is exploring possible ways to expel US-based Muslim cleric and Turkey foe Fethullah Gulen to convince Ankara to ease pressure on Saudi Arabia over the killing of Jamal Khashoggi, according to a US network.
White House officials last month asked federal law enforcement agencies to examine legal ways of removing Gulen, a Turkish cleric living in exile in Pennsylvania, reported NBC, citing four unnamed US officials.
Turkish President Recep Tayyip Erdogan accuses Gulen of masterminding a failed 2016 coup, a charge the Turkish cleric denies.
While Erdogan has long demanded that Washington extradite Gulen, US officials have said the courts need sufficient evidence to extradite the elderly cleric.
Erdogan has ramped up pressure on Saudi Arabia after Khashoggi, a dissident Saudi journalist, was killed October 2 at the Saudi consulate in Istanbul, where he had gone to pick up documents related to his upcoming marriage.
Responding to the report, a US State Department spokeswoman said the Trump administration has received "multiple requests from the Turkish government… related to Mr Gulen", and continues to "evaluate the material that the Turkish government presents requesting his extradition".
But Heather Nauert insisted that "there is no relation" between the Gulen extradition issue and Turkish pressure on Saudi Arabia over Khashoggi's murder. The White House "has not been involved in any discussions related to the extradition of Fethullah Gulen", she said.
Saudi Arabia is considered critical to Trump's effort to curb Iran's growing influence in the region.
Turkey denies extradition request linked to Khashoggi
Erdogan has insisted Khashoggi's killing was ordered at the "highest levels" of the Saudi government and has kept pressure on de facto Saudi ruler Crown Prince Mohammed bin Salman.
A senior Turkish official told Reuters that Turkey's extradition request and its Khashoggi investigation were separate issues "not connected in any way, shape or form".
Gulen's US-based media adviser, Alp Aslandogan, said he had not been informed of any new US inquiry.
Career US officials 'furious'
According to the NBC report, Trump officials had issued directives to the Justice Department to reopen Turkey's case for his extradition. When Justice Department officials replied that there was no new evidence and the case was closed in 2016, White House officials sent a request to the Homeland Security Department requesting information about Gulen's legal status in the US.
The septuagenarian cleric has a US green card and has been living in Pennsylvania's Pocono Mountains since 1999.
Career US officials at the Justice and Homeland Security departments pushed back on the White House requests, NBC reported. "At first there were eye rolls, but once they realised it was a serious request, the career guys were furious," a senior US official told the network.
A number of Trump aides and former aides, such as Mike Flynn, are believed to have close relations to Erdogan's government.
In a July 2017 interview with FRANCE 24, Gulen was asked if he feared those relations would result in a fast-track extradition to Turkey. "I don't think either him [Trump] or any other US president will risk tarnishing the reputation of the United States around the world and submit to these unreasonable demands by the Turkish president. So I'm not worried about that possibility," he replied.
The NBC report came as the US imposed economic sanctions against 17 Saudi officials on Thursday for their role in the Khashoggi killing. The individuals included a top aide to the Saudi crown prince, Saud al-Qahtani, dubbed "Mr. Hashtag" and "Saudi Arabia's Steve Bannon.
The US sanctions announcement came shortly after the Saudi public prosecutor announced that the kingdom was seeking the death penalty for five people in connection to the Khashoggi case. Their names were not released.
(FRANCE 24 with AFP and REUTERS)