Strong Dollar pressures stock markets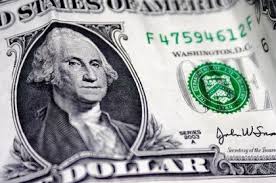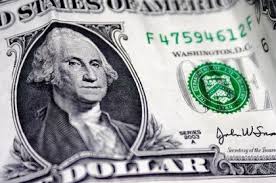 The U.S. Dollar Index hit a 17-month high on Monday, a negative for global growth and corporate profits that helped get the Dow Jones industrial average, S&P 500 and Nasdaq off to a bad start for the week. Underscoring the dollar's importance for U.S. multinational earnings, JPMorgan trimmed its forecast of Apple (AAPL) iPhone shipments, citing the strong dollar and softer growth in emerging markets.
Apple stock, a Dow Jones component tumbled 4.2% to a three-month low, though primarily on warnings from Apple suppliers including Lumentum Holdings (LITE). The Dow Jones fell 1.5% and the S&P 500 index 1.2% in early afternoon trade on the stock market today, while the Nasdaq slid 2%.
U.S. Dollar Index Strength
The U.S. Dollar Index, which measures the greenback against a basket of advanced economy currencies, surged against the euro and British pound amid worries over Italy's budget and Brexit. The U.S. Dollar Index is now up 6% year to date. The dollar has been even stronger against emerging market currencies, notably China's yuan, which has been holding near a 10-year low vs. the dollar.
Trump Tariffs, Fed Rate Hikes Lift U.S. Dollar Index
President Trump, via Trump tariffs and the China trade war, and the hawkish Fed have buoyed the dollar and dampened growth in emerging markets. The dollar strength comes as the Fed looks set to hike its key interest rate again in December. Fed rate hike put upward pressure on the dollar, while making it costlier for emerging-market borrowers to repay dollar-based loans.
Trump wants to see a weaker dollar, which is among the reasons he's unhappy with the Fed. But Trump's own trade policies are having a similar effect. A central question facing markets is whether Trump will double down on his China trade war in coming months or will reach a deal with Chinese President Xi Jinping. Pivotal talks between the leaders are set for Dec. 1.
Slowing growth in China, as it deals with the escalating Trump trade war, also has weighed on emerging markets via moderating demand for industrial commodities. JPMorgan analyst Samik Chatterjee, in trimming his 2019 Apple iPhone shipment forecast by 10 million to 208 million, noted a softening in consumer confidence in emerging markets. At the same time, a stronger dollar makes the iPhone more expensive in local currencies, he noted.
Separately, Oppenheimer analyst Jason Helfstein highlighted slowing growth for the Alibaba Singles' Day event as being indicative of weaker economic growth in China. Alibaba(BABA) stock fell 1.6% Monday.
S&P 500 Earnings Slowdown
Escalating tariffs, a stronger dollar, slower global growth and higher interest rates could cut S&P 500 company earnings growth to 5%-6% in 2019 vs. Wall Street expectations of about 10%, David Bianco, chief investment officer in the Americas for DWS, wrote two weeks ago.
"The tariffs will have a small effect on U.S. gross domestic product, but a more significant effect on S&P earnings per share," Bianco wrote.
The effect of a strong dollar on global growth and S&P 500 earnings is a key reason why Wall Street is becoming wary of the divergence between the U.S., with its best spurt of growth in several years, and tame or slowing growth in much of the world.
INVESTORS BUSINESS DAILY